Transfer via transition account
Paysera offers a secure API that lets you collect money and then distribute it using a transition account. This allows making one payment from various payers, also split one received payment to various number of receivers.
Allowance creation diagram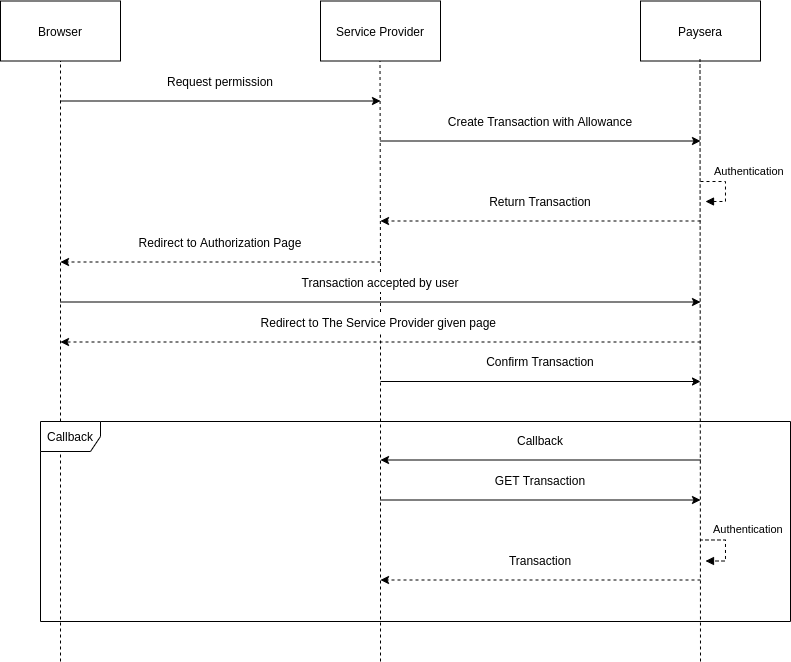 Transfer via transition account diagram

Integration
1. Create an allowance for background payment
Create an allowance using the library
Create an allowance using the specifications
2. Perform background payment to the transition account with previously created allowance
Background payment with a library
Background payment with the specification
3. Perform background payment from the transition account
Transfer from transition account is the same as the transfer from regular account. The difference is that transition account is owned by Paysera and you cannot store money in it.
Info
You cannot create allowance for transition account yourself, therefore one will be provided by Paysera.
Background payment with a library
Background payment with the specification