Samples and Flows
This chapter presents examples and diagrams explaining how to use Wallet API in order to make:
One time payment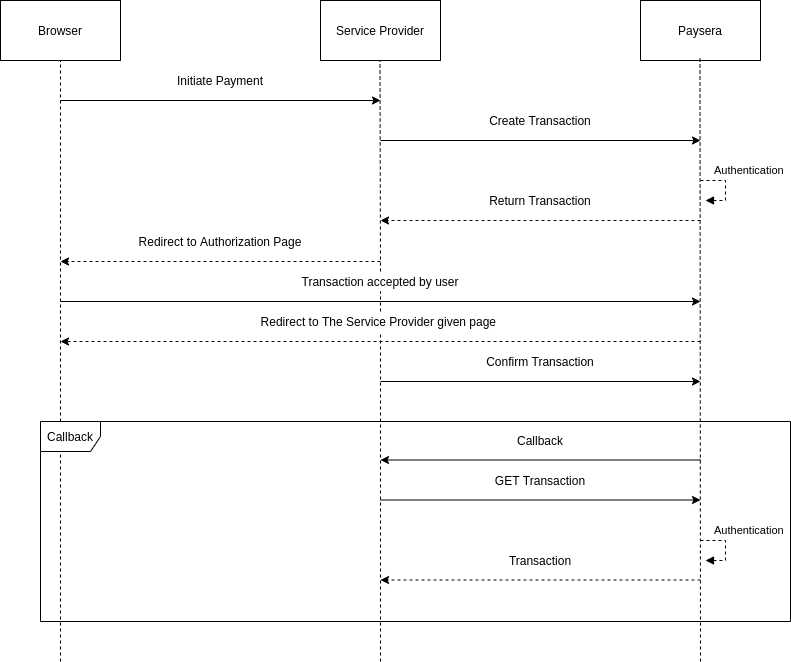 One time payment with the library
You can integrate payments into your website by downloading our open source software library. The library is used to check all the necessary security parameters of transferred and received data. PHP library is available on GitHub, together with more information about installing and using it. Please feel free to fork and make pull requests for added functionality or fixed bugs. More info: Wallet libraries.
Below you will find a working example. Locations where your Paysera access data has to be entered are marked with comments.
One time payment with the specification
If it's available (there is PHP with required version in your server), we strongly advise to use our library.
Background payment using an allowance
Create an allowance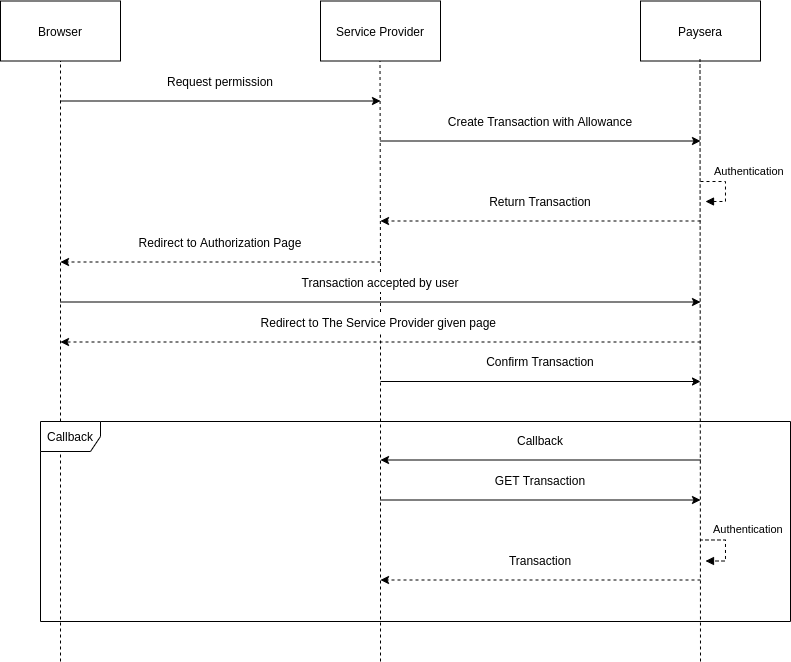 Create an allowance using the library
Create an allowance using the specifications
Background payment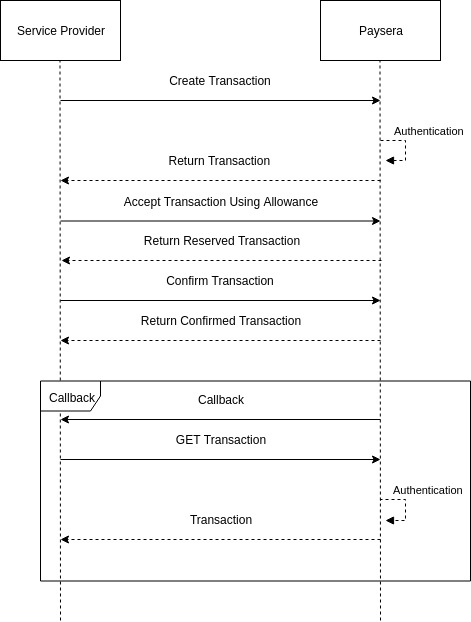 Background payment using the library
Info
[ALLOWANCE_TRANSACTION_KEY]
is
transaction_key
of transaction which were created on step 3.
Background payment using the specifications